Showing 97–98 of 98 results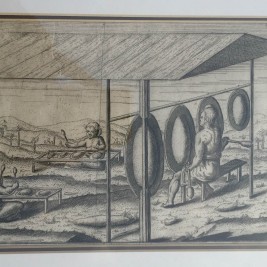 Javanese Gamelan orchestra 11.19 Very rare mid-17th century black and white print showing a Javanese Gamelan orchestra from Isaac Commelin's (1598-1676) Begin ende voortgangh….. (2 volumes) describing voyages made for the Dutch East India Company...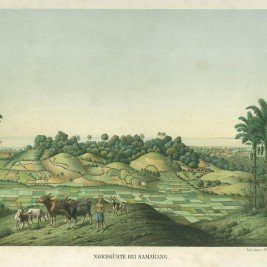 North Semarang (Franz Junghuhn c.1853) Lithograph c.1853, by Franz Junghuhn. A rare and beautiful coloured lithograph of the hills north of Semarang, Central Java with the Java Sea in the background. The print is from...
Showing 97–98 of 98 results